Proudly providing wildland fire suppression and training to the following towns in Middlesex and Monmouth counties in central New Jersey:

East Brunswick Twp, Englishtown, Freehold Borough, Freehold Twp, Helmetta, Jamesburg, Manalapan Twp, Marlboro Twp, Monroe Twp, Old Bridge Twp, Sayreville, South Amboy, South Brunswick Twp, South River, Spotswood and surrounding towns as requested.
                              IMPORTANT LINKS:                                              
 Follow Section B10 on Twitter! 
---
---

Friday, February 15, 2019
SECTION B10 CURRENT FIRE DANGER
TODAY IS A CLASS 2 DAY
BUILDUP INDEX- 12
RELATIVE HUMIDITY- 34%
HAINES INDEX- 4
KBDI- 19
                          WIND- SW @ 7 mph, gusting to 17                            
Updated 02/15/19 at 1440 hours
Class day updated daily by about 1430 hours
NJ Fire Danger Monitoring Consoles 
 SOUTH- Div B/C


 NORTH- Div A
NEW JERSEY CAMPFIRE RESTRICTIONS 
There are no current restrictions 
---
---
SPECIAL NOTICES/WEATHER ALERTS
 

Annual Div B District Wardens Training Meeting
THE LOCATION HAS BEEN CHANGED
Same date.....Saturday, February 16, 2019
New location is at the Jackson Mills Firehouse STA 54
465 North County Line Rd, Jackson
(instead of the Monmouth County Fire Academy)
**Registration starts at 0830  ** Meeting starts at 0900**
 New T-shirt design above will be available at Saturday's Div B District Wardens meeting 02/16/19
B10 Section Meeting
Open to all B10 crew members
Wednesday, February 20, 2019 starting at 7 pm
Location will be at the East Brunswick District 1 Civic Center firehouse
310 Rues Lane, East Brunswick
If you have a NJFFS issued radio, bring it to the meeting 
Division B Training S-131 Firefighter Type 1
February 25, 26 & 28, 2019, at 7 pm at the Stafford Twp Fire Co
(Thats Monday, Tuesday and Thursday evenings)
Due to limited spots, contact your local section warden if you are interested 
DO NOT CONTACT THE DIVISION B OFFICE TO SIGN UP
 Division B Fire Observer Refresher Classes
First date: February 27, 2019 at the New Lisbon office starting at 1830 hrs 
Second date: March 6, 2019 at the Helmetta firehouse starting 1900 hrs
You only have to attend one of the classes above
All are welcome to attend
Combined SECTION B9 and SECTION B10
RT-130
Annual Refresher Training
Saturday, March 2, 2019 at the Assunpink WMA Conservation Center
Eldridge Rd, 0830  to 12 noon
NOTE: Please bring your PPE to this class: helmet, nomex shirt, gloves, boots and shelter. Anything you would wear on a fire.
THIS IS REQUIRED YEARLY TRAINING FOR ALL NJFFS FIREFIGHTERS 
PLEASE MAKE EVERY EFFORT TO ATTEND 
 NJFFS Division B Basic Wildland
Firefighter Training
S130/S190 blended training
The course will run as followed:
 
Students are responsible for signing up and completing the following
online training:
1- S190 Introduction to wildland fire behavior https://onlinetraining.nwcg.gov/node/169
2- L180 Human Factors in the Wildland Fire Service https://onlinetraining.nwcg.gov/node/163
3- ICS100 Introduction to the Incident Command System, ICS 100 https://training.fema.gov/is/courseoverview.aspx?code=IS-100.c
                      4- IS-700: Introduction to NIMS                              https://training.fema.gov/is/courseoverview.aspx?code=IS-700.b
 The instructor lead training will be the S130 Basic Wildland Fire Fighter Training. We will then conduct a field exercise as required.  
 
These web based courses are to be done by the student prior to coming to the S130 classroom sessions. Proof of completion will be required for the online training and collected on the first night of class.
 
The classroom portion will be held on Monday March 4th, Thursday March 7th, and Saturday March 9th.
 
Monday and Thursday's classroom sessions will start at 7 pm and will go to 10 pm. Saturday will start at 8 am and will have a field exercise that will be discussed in class prior.
 
All Classroom sessions will take place at the Ocean County Fire Training Center  200 Volunteer Way, Waretown, NJ 08758
 
To sign up please call Division B Headquarters for assistance at 609-726-9010 or notify your local Section Firewarden.

Seating and class size will be limited.
Division B Pack Test
March 8th & 9th, 2019 at the New Lisbon office
Starts 0830 hrs
Volunteer Fire Assistance Grant (VFA)
for volunteer fire companies
 The VFA is a United States Forest Service Grant Program administered by all 50 State Forest Fire Protection Agencies to provide funding to organize, train, and equip fire departments in rural areas and rural communities.
The VFA Application period is now open. The Deadline is February 15, 2019
For more information OR to request an Application, please contact the Assistant Division Firewarden at Russell.Fenton@dep.nj.gov
Click here for PDF version of the 2019 VFA application  
  
---
---
CURRENT NJ WILDFIRE ACTIVITY
 There is no current sizable activity
  When in doubt about the source of the smoke or fire,
call 9-1-1 or 877-WARN-DEP (877-927-6337)
---
---
NJFFS FIRE TOWER STATUS

Division B fire towers are DOWN today
                                             Fire tower hours of operation 0945-1745 
---
---
SAFETY ALERTS/WILDLAND FIRE LESSONS LEARNED LINKS 
12/23/18- Camp FireEntrapment Burn Injuries (CA) 
12/20/18- Woolsey Fire Hit By Vehicle (CA)
11/09/18- Klamathon Fire Dozer Starts Spot Fire (CA)
11/08/18- Brushy Mountain Rx Engine Burnover (CA)
11/05/18- North Eden Fire Entrapment (UT)
09/26/18- Horns Mountain Fire- SEAT Emergency Landing (WA)
09/23/18- Hirz Fire Hit By Rock Medevac (CA)
09/19/18- Taylor Creek Fire Use Of Drones (OR)
09/07/18- Horns Mountain Fire Fatality (WA)
08/29/18- Rattlesnake Creek Fire Hit By Tree (ID)
08/22/18- Ranch Fire Tree Strike Fatality (CA)
08/15/18- Carr Fire Entrapment Fatalities (CA)

 
---
---
NJ Forest Fire Service Live Radio Feeds

Click on this radio tower for Division A (Northern NJ)

                             
Click on this radio tower for Division B (Central NJ)
                  
Click on this radio tower for Division C (Southern NJ) 
 

  (Also includes Atlantic county fire/EMS)
---
---
Sectionb10.org ON-LINE STORE
Please consider a purchase from this site.
Your purchase will go towards helping this web site stay operational.
 
   Uniden BCD996P2 Digital Trunking Scanner- P25 Phase 1 & 2- This scanner will follow the new radio systems that all of our counties and states are switching to. Including NJ State 700 MHZ, Ocean County, Monmouth County and Burlington County just to name a few. 
$342.50 now through Amazon with FREE shipping!
This is the lowest priced mobile/base P25 phase 2 digital scanner currently on the market.  Buy NOW through Amazon or more info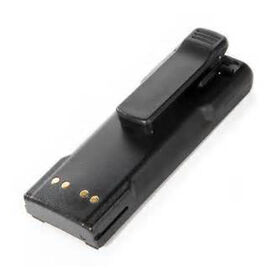 Genuine Motorola HT1000 battery- WPNN4013A
Fresh date codes. 2000 mAh $57.00  Don't buy cheap knock-offs. They don't last. This is Motorola OEM.
Buy NOW through Amazon/or get more info
Questions? Webmaster@sectionb10.org 
More wildland and fire related items will be added in the coming weeks 
 
  

---
Apparatus showcase......
Colts Neck Fire Co #1
Monmouth County, NJ
84-1-96
 2018 KW/Stuphen 1,500/4,000
Photo: John H Rieth 
Scenes from around the region.......      
NJFFS B10 & B9 crews working a prescribed burning project in Monmouth Battlefield State Park on 02/10/19
WILDFIRE CLIPS FROM AROUND THE WORLD............ 
Sacramento, CA  02/14/19