Proudly providing wildland fire suppression and training to the following towns in Middlesex and Monmouth counties in central New Jersey:

East Brunswick Twp, Englishtown, Freehold Borough, Freehold Twp, Helmetta, Jamesburg, Manalapan Twp, Marlboro Twp, Monroe Twp, Old Bridge Twp, Sayreville, South Amboy, South Brunswick Twp, South River, Spotswood and surrounding towns as requested.
                              IMPORTANT LINKS:                                              
 Follow Section B10 on Twitter! 

---
---

Monday, September 16, 2019
SECTION B10 CURRENT FIRE DANGER
TODAY IS A CLASS 1 DAY
BUILDUP INDEX- 37
RELATIVE HUMIDITY- 58%
HAINES INDEX- 4
KBDI- 536
                          WIND- SW @ 3 mph                            
Updated 09/16/19 at 1425 hours
Class day updated daily by about 1430 hours
NJ Fire Danger Monitoring Consoles 
 SOUTH- Div B/C


 NORTH- Div A
NEW JERSEY CAMPFIRE RESTRICTIONS 
There is no current restrictions
---
---
SPECIAL NOTICES/WEATHER ALERTS


SMOEKY BEAR WANTS YOU
To come celebrate his 75th Birthday at

on Saturday, September 21, 2019
Find Smokey in the grandstands at 5:45 pm
Come join us for Pack The Track Night!
Enjoy Games - Prizes - 5 Races - Demolition Derby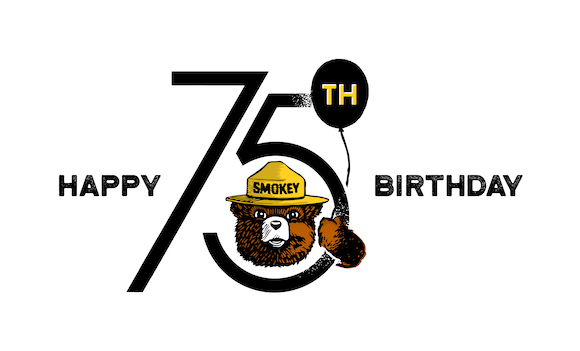 ---
---
CURRENT NJ WILDFIRE ACTIVITY
There is no current sizable activity
  When in doubt about the source of the smoke or fire,
call 9-1-1 or 877-WARN-DEP (877-927-6337)
---
---
NJFFS FIRE TOWER STATUS

 Division B fire towers are DOWN today
    Fire tower hours of operation 0945-1745 
---
---
SAFETY ALERTS/WILDLAND FIRE LESSONS LEARNED LINKS 
08/18/19- Missoula Smokejumper Injury (MT) NEW
08/18/19- East Evans Creek Tree Strike (OR)
07/11/19- Beaver Soup Rx Fire MVA (MT)
02/26/19- Tree Trauma blog
12/23/18- Camp FireEntrapment Burn Injuries (CA) 
12/20/18- Woolsey Fire Hit By Vehicle (CA)
11/09/18- Klamathon Fire Dozer Starts Spot Fire (CA)
11/08/18- Brushy Mountain Rx Engine Burnover (CA)
11/05/18- North Eden Fire Entrapment (UT)

 
---
---
NJ Forest Fire Service Live Radio Feeds

Click on this radio tower for Division A (Northern NJ)

                             
Click on this radio tower for Division B (Central NJ)
                  
Click on this radio tower for Division C (Southern NJ) 
 

  (Also includes Atlantic county fire/EMS)
---
---
Sectionb10.org ON-LINE STORE
Please consider a purchase from this site.
Your purchase will go towards helping this web site stay operational and it doesn't cost you any thing extra.
 
   Uniden BCD996P2 Digital Trunking Scanner- P25 Phase 1 & 2- This scanner will follow the new radio systems that all of our counties and states are switching to. Including NJ State 700 MHZ, Ocean County, Monmouth County and Burlington County just to name a few. 
$349 now through Amazon with FREE shipping!
This is the lowest priced mobile/base P25 phase 2 digital scanner currently on the market.  Buy NOW through Amazon or more info
  
Uniden SDS200 The "ultimate" P25 digital phase 2 scanner- Designed to handle the new 700 mhz simulcast P25 phase 2 systems. Buy now on Amazon with FREE shipping
  Questions? Webmaster@sectionb10.org 
   
Apparel, mugs, survival gear and gifts geared towards the
1st Responder community


Large 15oz ceramic mugs.....come see our collection!
Vivid and glossy finish. Microwave safe.
Save an additional 10% off on your first order!
Discount Code: 10%OFF
www.1stresponderscentral.com/mugs
or visit us on facebook
---
Apparatus of the week......
Greenwich Fire Co
  Cumberland County, NJ  
TENDER 14
2018 International/KME
1,000/3,000
Photo: John H Rieth

   
Scenes from around the region.......

WILDFIRE CLIPS FROM AROUND THE WORLD............ 
Escondido, CA 09/14/19