Proudly providing wildland fire suppression and training to the following towns in Middlesex and Monmouth counties in central New Jersey:

East Brunswick Twp, Englishtown, Freehold Borough, Freehold Twp, Helmetta, Jamesburg, Manalapan Twp, Marlboro Twp, Monroe Twp, Old Bridge Twp, Sayreville, South Amboy, South Brunswick Twp, South River, Spotswood and surrounding towns as requested.
                              IMPORTANT LINKS:                                              
 Follow Section B10 on Twitter! 

---
---
Thursday, April 2, 2020
SECTION B10 CURRENT FIRE DANGER
TODAY IS A CLASS 3 DAY
BUILDUP INDEX- 13
RELATIVE HUMIDITY- 33%
HAINES INDEX- 2
KBDI- 3
                          WIND- NNW @ 12 mph, gusts to 30                           
Updated 04/02/20 at 1425 hours
Class day updated daily by about 1430 hours
NJ Fire Danger Monitoring Consoles 
 SOUTH- Div B/C


 NORTH- Div A
NEW JERSEY CAMPFIRE RESTRICTIONS 
 There are no current restrictions
---
---
SPECIAL NOTICES/WEATHER ALERTS
03/20/20
To All NJ Forest Fire Service 
Division B fire wardens and crew members:
Ladies and gentlemen we find ourselves in a troubling situation. 

One in which many of us have never seen before. The facts are still cloudy and I think that is what worries us the most. First use good sound common sense judgment.  Follow the directions of our health professionals and NJFFS command staff. My message to you all is stay safe and healthy.  Do not jeopardize your personal health for any reason! It is spring fire season and we will do whatever ever is necessary to meet our mission.
PROTECTION OF LIFE, PROPERTY AND OUR NATURAL RESOURCES FROM WILDFIRES.
I hope and wish you all good health and a quick end to this life changing event. 
Supervising Forest Fire Warden Achey
All NJFFS window decals are now in stock!
Available from the Central Jersey District Fire Wardens Assoc
 NJ DEP Accepting Applications For Hundreds Of Seasonal Jobs In State Parks
(news link)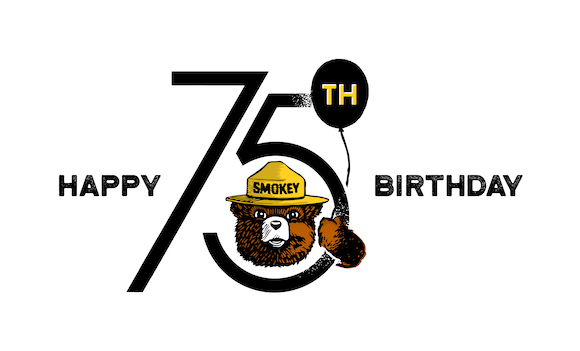 ---
---
CURRENT NJ WILDFIRE ACTIVITY
WILDFIRE
04/02/20 @ 1420 hrs- SECTION A6 Phillipsburg- crews working multiple fires along the Lehigh Valley freight line. Helo Delta 5 is currently flying the line checking for additional fires. 
  When in doubt about the source of the smoke or fire,
call 9-1-1 or 877-WARN-DEP (877-927-6337)
---
---
   NJFFS FIRE TOWER STATUS   

Thursday 04/02/20
Division A, B & C fire towers are STAFFED today
  Fire tower hours of operation 0945-1745  
---
---
SAFETY ALERTS/WILDLAND FIRE LESSONS LEARNED LINKS 
03/03/20- Improving Sleep For Wildland Firefigters NEW!
08/18/19- Missoula Smokejumper Injury (MT)
08/18/19- East Evans Creek Tree Strike (OR)
07/11/19- Beaver Soup Rx Fire MVA (MT)
02/26/19- Tree Trauma blog

 
---
---
NJ Forest Fire Service Live Radio Feeds

Click on this radio tower for Division A (Northern NJ)

                             
Click on this radio tower for Division B (Central NJ)
                  
Click on this radio tower for Division C (Southern NJ) 
 

  (Also includes Atlantic county fire/EMS)
---
---
You can't go wrong with an Amazon gift card!


Sectionb10.org ON-LINE STORE
Please consider an Amazon purchase from this site.
Your purchase will go towards helping this web site stay operational and it doesn't cost you anything extra.
 
   Uniden BCD996P2 Digital Trunking Scanner- P25 Phase 1 & 2- This scanner will follow the new radio systems that all of our counties and states are switching to. Including NJ State 700 MHZ, Ocean County, Monmouth County and Burlington County just to name a few. 
$325 now through Amazon with FREE shipping!
This is the lowest priced mobile/base P25 phase 2 digital scanner currently on the market.  Buy NOW through Amazon or more info
  
Uniden SDS200 The "ultimate" P25 digital phase 2 scanner- Designed to handle the new 700 mhz simulcast P25 phase 2 systems. Buy now on Amazon with FREE shipping
 Do your Amazon shopping here!
 
  Questions? Webmaster@sectionb10.org 
---
Apparatus of the week......


Morganville Vol Fire Co #1
Marlboro Twp, Monmouth County, NJ
28-3-90
2015 E-One 1500/300/95'
 Photo: John H Rieth  
Scenes from around the region.......
NJFFS Section B9 prescribed burning projects this past winter of 2020
Colliers Mills WMA, Turkey Swamp WMA & Pleasant Run WMA
 (Photos: Wally Jamison) 
WILDFIRE CLIPS FROM AROUND THE WORLD............ 
Australia 04/01/20